TEE was first developed in Central America in the 1960's to train pastors for the rapidly growing church. Since then it has spread world wide and is used in 100 countries in 50 languages.
TEE has helped hundreds of thousands of Christians become equipped as disciples and effective workers in their local churches.
Courses have been developed for new believers, to grow active and committed Christians and to equip church pastors and leaders.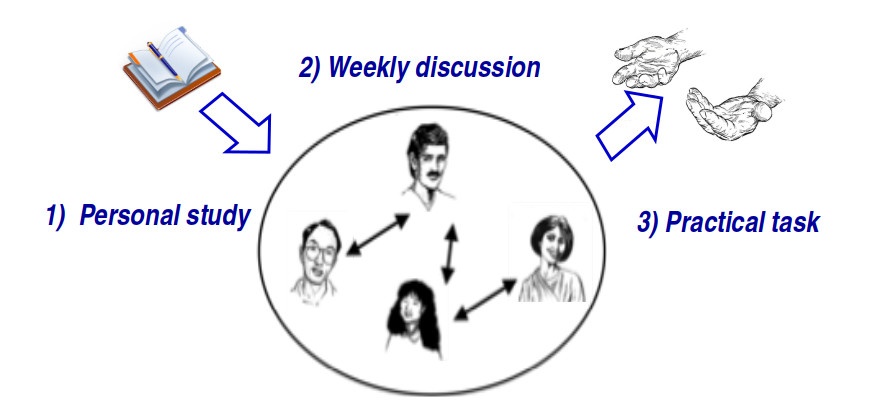 TEE method consists of three parts
1. Personal home study
2. Weekly group meetings
3. Practical application
Learning and transformation take place through the course book, and from other members of a local learning group, facilitated by a trained local tutor.
The original and largest producer of TEE material is SEAN International, an interdenominational organisation with the goal to "mobilise God's people in discipleship, evangelism and ministry".
Increase Association is a network dedicated to helping establish TEE programs throughout Asia and helped launch TEE Australia in 2019.
More information about TEE can be found on their respective websites.